You can have the best product in the world, the best service, the cheapest offer, the most important information or even the formula to save the world. - All this is worth little if you do not tell the people concerned.
To reach these people, one thing is essential: a good strategy!
A good strategy and a coherent implementation are the two key points ensuring the success of your communication.

But every business and every project is unique and rarely a marketing strategy can be applied as described in textbooks. So, each company/project needs a strategy adapted to its own needs. A start-up that wants to bring an innovative product to market with limited resources has different needs than a large company that wants to expand its product line. A hairdresser who wants to address mainly local customers needs other means of communication than an online store, etc.
"You are an expert in your field & we are experts in communication"
Together we will develop the strategy that will help you achieve your goals!
So let's develop together a short/medium/long term strategy according to the criteria you have defined and in line with your budget. We will then either take care of the implementation of this strategy, or we will train your team on the necessary tools to do so.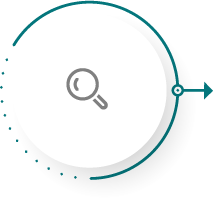 Audit & Analysis
In this first phase, our main objective is to get to know you. What are your goals - what do you want to achieve, etc. - because the better we know you, the better we can develop a strategy for you that meets your objective and achieves its goal.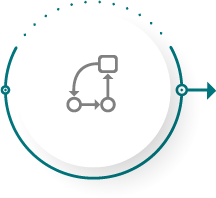 Strategy development
In the second phase, we develop a strategy taking into account your company structure, your target group, the market situation, the competitive situation, your goals and your means, which will lead you step by step towards your purpose.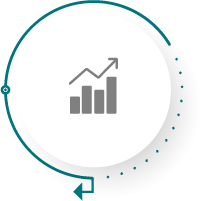 Implementation, control and optimization
Once the strategy has been determined, we put in place the various means of communication previously defined, as well as control tools, allowing us to optimize your communication until we have reached your objectives.
The implementation of a successful communication, adapted to your needs and your budget
To help you in your decision, here are some of our strengths:
Listening

We are here to hear your needs, your desires, your requests, and to respond to them. Our approach begins with this phase of listening and advice.
Experience

With more than 15 years of experience, we support you in your communication projects and implement the communication strategy that corresponds to your profile and more importantly, that achieves its objective.
Creativity

"Stand out of the crowd" is one of the most important mottos in communication. Our creativity allows us to find you the hook that sets you apart from your competitors.
Trilingualism

Our entire team is trilingual (French, English, German) and in addition to our linguistic skills, we are happy to put our socio-cultural experience of these 3 linguistic areas at the service of your communication.
2Bis rue Sébastien Bonay, 66400 Céret, France